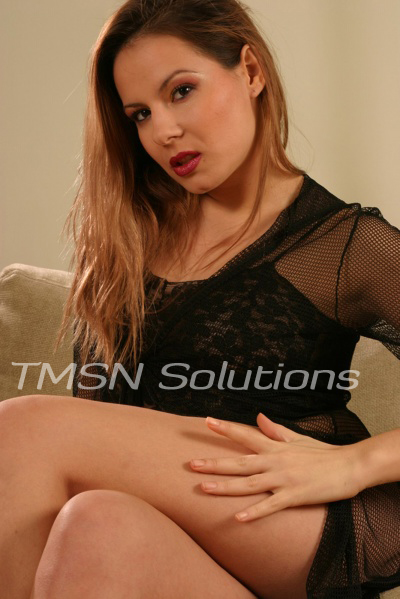 MONA * YOUR EROTIC PHONE SEX OBSESSION * 1-844-332-2639 EXT 316
"Forced" feminization
When Crystal first approached me, she did it under the guise of "forced bisexuality." However, let me be clear. Crystal was born to suck cock. And to be fucked by cock. Whether it is from my strap-on or from a real, stud of a man, this forced feminization phone sex is in name only.
Perhaps it's because men who also love cock are one of my personal favorite kinks? But Crystal sought me out and we clicked immediately. And I cannot tell you what a pleasure it is to have a little slut so committed to cock. She does everything I tell her to do. And our phonesex chat sessions are intense.
Sensual sissy training
First, if you've read my blogs, you know how much I love my sissies. Maybe because I used to be a model and a bohemian and I have a certain appreciation for the feminine aesthetic.
And, I also can't help it if selfishly, men in panties or men sucking cock make my pussy soaking wet. I don't know why I am this way, but I love it! As a sensual domme, I love the give and take of molding a sissy pet into exactly what serves me best. Meanwhile, my student is also learning how to embrace their true inner sissy.
So Crystal is proving to be an amazing feminization project. So committed to panties, chastity, practicing sucking cock using dildos and training that tight little asshole for the day it's stretched out by a hard stud's raging boner. I cannot wait.
While I do have a high standard for the sissies I bring under my tutelage, I am currently openminded to accepting more students. Do you have what it takes to be Miss Mona's next forced feminization project?
MONA * YOUR EROTIC PHONE SEX OBSESSION * 1-844-332-2639 EXT 316
https://phonesexcandy.com/mona/