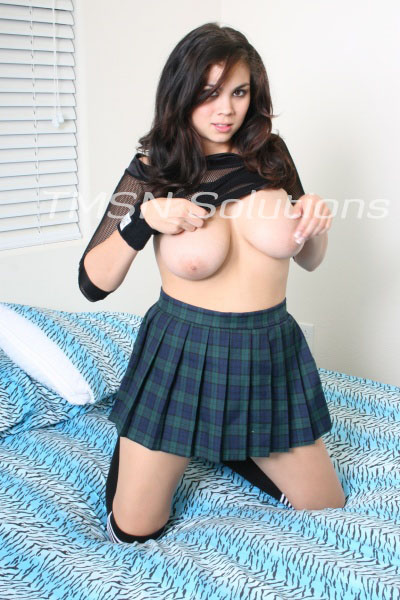 Gianna 844-332-2639 ext 355
A sissy like you isn't cut out for war. I'm not even sure why you're in the military anyways! You can't mess up that pretty little face of mine. The draft is coming which means your pathetic soft tush is going to be thrown in a plane and sent overseas! You're terrified, aren't you? A girly boy like you is useless out on the battlefield. Don't worry, I have a fail-proof plan concocted for you!
You'll be safe from the draft if you officially transition into a woman. I know that you sneak home after work and try on pretty clothes before your wife gets home. You crave to be a woman. Your mannerisms are 100% female so now you have a good excuse to become one full time! Your female superiors have already discussed it and are going to help you be a fresh young military lady! They knew that you wouldn't last overseas so they decided to keep a few hard-working pansy men and transform them.
The military will do whatever it takes to transform you until you meet their perfect standards. 
Tomorrow morning you will meet the highest-ranked female superiors in your unit. Your male clothes will be stripped off and destroyed. You'll be tied down and waxed clean during the induction. Once you're completely free of body hair, you'll go through intense feminization training. The newly converted cadets will adopt various female-oriented jobs throughout their division.
After successfully passing through weeks of training, they received new lingerie and female uniforms. 
On the day of their graduation ceremony, the new women marched around to show off their new identities. They celebrated in true military spirit by reciting self-deprecating marching orders:
"We're afraid of getting hurt…so we have to wear a skirt!"
"We're afraid to face our foes…so we must wear pantyhose!"
"We can't overcome our fears…so we have to wear brassieres!"
The rest of their unit began hooting and hollering. Most of them were very glad to have so many new beautiful women around them. Well, sissy, you have successfully evaded war and live as a woman full time! Now you can serve your country by being the best woman that you can be!
Gianna 844-332-2639 ext 355
My Profiles