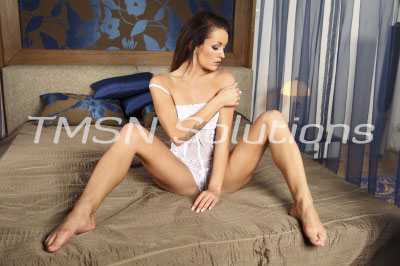 Sinful Serinda 844-33-CANDY (844-332-2639), ext. 394
Ok, I'm back to continue our story of Erin chan – the new OL at a big Japanese corporation.  Part 1 can be read here if you missed it.  At this point, Aaron has been taken to Shibuya to shop for a new wardrobe for work on Monday.  He had just a few days and the weekend to get acclimated, get a wardrobe, and pass for a girl.  All against his will.  Little does he know that his path is about to take him to a far more stressful location.  A Japanese Maid Cafe.
Shibuya was a pleasant trip.  The department stores of his younger days were alive and well in Japan.  All were stocked with the most high class, and expensive fashion, not to mention full service salons to service the woman on the go.  Thankfully the staff were more than accommodating to Momo-san's nieces.  That or they were just too polite to say anything.  That thought gnawed at Aaron in the back of his mind, but he had to push through it.  He had no other choice.  After a trip to the salon, which resulted in his legs being thoroughly waxed, it was off to buy some dresses.  With a stack of dresses and clothes, he was rushed to a dressing room where he encountered his first problem.
Squeezing his body into such tight clothes was quite the challenge.
In Japan, a size L is more like a size small in America.  And extra large, or LL, is more like a medium.  Now, Aaron was by no means a thicc girl, but squeezing his body into such tight clothes was quite the challenge.  The girls brought him some shapewear to help get him into the clothing and also keep a girlish figure, but it was proving to be more difficult than anticipated.  After a flurry of conversation back and forth, the staff agreed to send the purchases off to be tailored for fit.  On the way out, though, another conversation took place…
Soon Aaron found himself on the train with the girls again.  A short time later, they arrived in Akihabara.  They strolled down the streets, passing by countless anime and gaming shops.  Finally, down a dark alley they came upon a door with a hostess standing outside.  Something seemed a bit "off" for the hostess, though.  Aaron and the girls approached and were ushered through the door.  They were obviously in a maid cafe, however all the hostesses appeared to be men dressed in women's clothing.  Aaron had never heard of such a place.
He was to be taken to a maid cafe, dressed, and made to perform duties.
The entire cafe was filled with women being served by Japanese men dressed as women.  A transvestite maid cafe.  Aaron was taken to the head hostess and a conversation took place.  He was led to the back and dressed in a size appropriate women's outfit.  Apparently this is what was suggested by the staff at the department store.  He was to be taken to a maid cafe, dressed, and made to perform duties.  He was so humiliated!  But he didn't have a choice…
There was just one problem with the plan.  Erin-chan was dressed in a very cute outfit, his shapewear keeping his body tight and smooth.  However, all the women couldn't believe he was really a boy in girl's clothing.  He just looked way too feminine!  One after another, the customers complained.  "There's no way she's really a boy!" they'd say.  There was only one solution.  It was off to the real deal.  The girls hustled Erin-chan out and down the street to a full fledged maid cafe.
Serinda
844-33-CANDY
(844-332-2639)
ext 394
http://www.sinfullysexyphonesex.com/serinda/