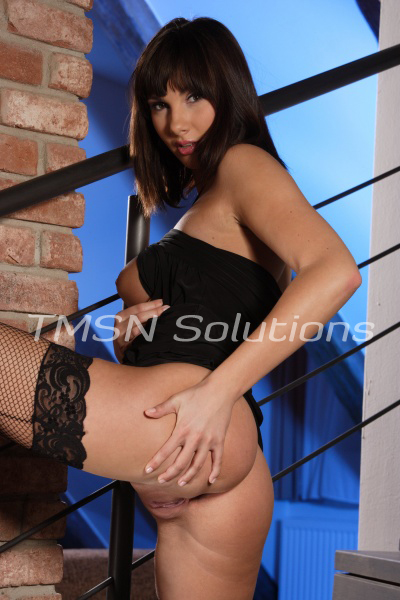 *LUCY*  844-332-2639 xxx- 221
The world of spanking is a place my guys are starting to ask for more and more. And I'm also insisting sometimes, whether they want it or not. I like both being the Dom and being the Playful Mistress.
I've been adding toys to my Red Room collection that I specifically use with spankings. They especially love sliding a little bullet in the ass, while they get a beating. So I have a huge supply of those. But I've started something new.
An old friend came by last weekend. I was home alone. After we visited awhile and had a few glasses of wine, I suggested we go to my Red Room. He had not yet seen it. He said, "Should I strip first?" I said, "What a perfect idea!" I put a blindfold on the naked man and led him into my little dungeon. He could smell the lavender scent I keep constant. The temperature is kept a little cool for stimulation. I picked up my brand new riding crop and stroked his semi-hard cock with it. He pulled me close and kissed me on the mouth. He asked, "How long do I have to stand, with this blindfold on?" I said, "As long as I want you to."
I began to strip, letting his hands wander over my body. I watched his cock become rock hard. Then I had him bend over the bed as I started stroking his ass gently with my crop. I swatted him hard. He jumped, saying, "You've learned some new tricks!" I reached around and slid a slippery masturbation sleeve on to his dick and hit him hard again. He proceeded to pump that sleeve and as I beat him, he pumped harder and harder. I leaned in and said, "Don't you dare cum." 
He slowed down. I kept hitting him and he tried hard to keep his strokes slow and even. Finally, I removed the sleeve and took off his blindfold. I sat on the bed in front of him and he slid his frustrated cock deep inside my pussy. He rolled us around so that I was on top, riding him hard and fast. And then, he hit my ass with his hand! I came immediately, so did he.
Lucy xx
Come find me at – 844-332-2639 xxx- 221
https://phonesexcandy.com/lucy/
http://www.sinfullysexyphonesex.com/lucy/
Read these my lovers
http://www.phonesexmamas.com/author/lucy/
http://www.phonesexmamas.com/author/lucy/
https://sissyphonefantasy.com/author/lucy/
https://phonesexcandy.com/author/lucy/
http://www.sinfullysexyphonesex.com/author/lucy/
https://phonesexcandy.com/author/lucy/