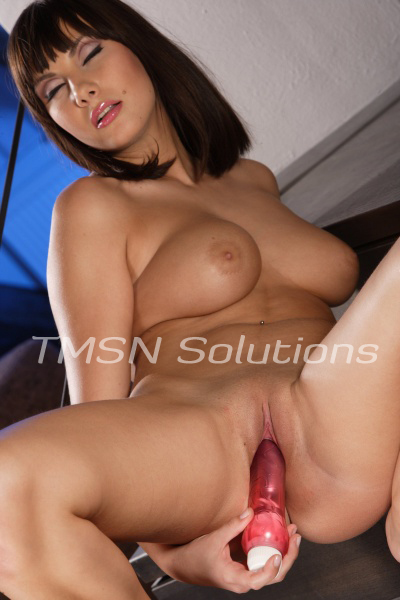 *LUCY*  844-332-2639 xxx- 221
Well, well, well my sissy sluts! Are you ready for a sissy phone sex guided masturbation call? I LOVE doing those with you. There are a lot of sissies who haven't yet fucked themselves with anything more than a finger. If that describes you, then I think it's time for you to let me help you fuck yourself for the first time with a big fat dildo. I know you're scared, but you don't have to be. It's what you've wanted for so long and I'm finally going to help you go all the way. I mean, you kinda need to before you start getting fucked by real dicks.
So, here's what you need to do. I want you to get all dressed up in your sexiest sissy getup. You need to get a pretty decent sized dildo. It doesn't have to be huge, but it needs to fill you up all the way. Oh, don't forget lube because you are definitely going to need that. It'll keep things from being too painful. And yes, it might hurt a little bit when you start fucking yourself, but you're a tough sissy girl. You can take it. All girls have to deal with that at first, so if you want to be a real woman, you're gonna have to do it too.
I will direct every minute of your sissy fun with me and tell you exactly how to fuck yourself. By the time I am done with you, you'll be cumming in those satin and lace panties without even touching your tiny little clit. Are you ready now, sissy slut? I want to help you become the woman you were always meant to be.
Lucy xx
Come find me at – 844-332-2639 xxx- 221
http://www.phonesexmamas.com/lucy/
http://www.sinfullysexyphonesex.com/lucy/
Read these my lovers
http://www.phonesexmamas.com/author/lucy/
http://www.phonesexmamas.com/author/lucy/
https://sissyphonefantasy.com/author/lucy/
https://phonesexcandy.com/author/lucy/
http://www.sinfullysexyphonesex.com/author/lucy/
https://phonesexcandy.com/author/lucy/