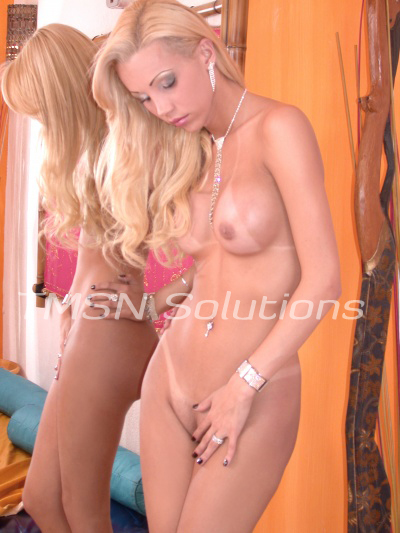 TS Alexus 844-332-2639 EXT 349
I'm a woman of many talents, a jack of all trades if you will, but I have a small confession. I've never been very good at eating pussy. Sure, sure, I love to fuck pussy and tease it with my fingers, but I guess I'm a little shy about licking pussy.
Those things are weird, and not having one myself, I've never really felt confident enough to enjoy it. I confessed this to Lori, who laughed a loud laugh at the idea. She said she would help me get over that fear real quick.
Lori Teaches Alexus To Lick Pussy
I watched as Lori laid back on the bed, propping herself up on a stack of pillows, and she spread her legs. I crawled on the bed between them and gently touched her thighs.
She smelled so sweet as I leaned in closer to inhale her thighs. Her silky skin was so inviting, and I kissed my way up, closer to her pussy.
She moaned and arched for me, opening her hips as her fingers raked through my hair, and she pulled me closer. "Don't be such a tease. Eat this pussy!" I nodded to obey and buried my tongue in her warm slit. It was clear she wouldn't let me go until I reached her orgasm …and maybe more!
TS Alexus 844-332-2639 EXT 349