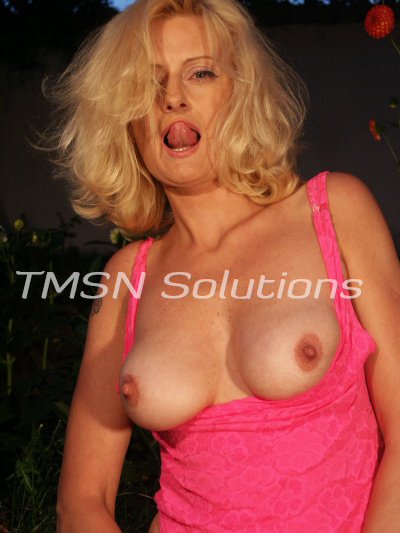 Lori
844 332 2639 x 352
I teach all the steps to you being the nastiest, hottest, best sissy slut you can be.  The most important step is, of course, the one most sissies don't have a clue about'
You can dress like you just stepped out of a hat box; know all the places to find a cock to suck, but if you can't suck it; no need!  
I take a Lori Charms' School sissy and walk her through how to suck cock the best.  One on one we do the steps together.
Kneeling down in front of our man you're going to look up into his face as you start to unzip his pants.  Put your thumbs on either side of his hips and slide, not yank his pants down.  Look back up into his face now as you take your manicured fingernails and follow one of those swollen veins from his base to the head of his cock.  Now with one hand at the base of his cock; tilt it toward your face.  Roll it from one side to the other of your face, rolling over your lips.  Now bring his cock back to your mouth and let your tongue trace the ridge just under his cock head. Look up make sure you have his attention and bring his cock to your partially open lips.  Let him see as you let his cock head push through into your warm juicy mouth.  Allow him to push all the way back to your throat over and over until you feel squirts of cum shooting down your throat.   Good girls don't like it messy; so swallow it all!
Lori
844 332 2639 x 352
www.sinfullysexyphonesex.com/lori/