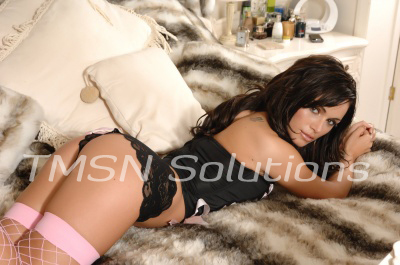 I read the note …… it was true, I was her sissy now and my Mistress went out for the evening of fun and would be returning from a night of sex with a man who had a very large cock. I knew my place, but this confirmed it. I was to have the house prepared for her return and be ready to host them both for a long night of submission. My outfit was prepared for me with instructions to be sure I was hairless, perfectly smooth with glitter and perfume from head to toe.
A long straight blond wig with the make-up that I had practiced with earlier in the week was on the night stand. The locking heels and thigh high white stockings matched the silky white corset, all neatly presented on the bed. I was also to try the new breast forms which means my "nipples" would be pushed up and over the top of the corset, very slutty, again matching perfectly the white silk crotchless panties that where paired up with a new plug that actually had a puffball tail on the end of it. Upon their arrival I was to present myself on all fours, wiggling my "tail" with my Mistress's strapon in my mouth. How cute, how submissive, how incredibly embarrassing,,, how incredibly appropriate for me, I am so so lucky to have Mistress Sadie.-her cuck sissyslut
Jasmine
See why I adore her! She is a darling obedient and eager sissy slut! You make me so proud my sweet peacock!
Mistress Sadie
1-866-239-2972
www.sissyphonefantasy.com/sadie.html