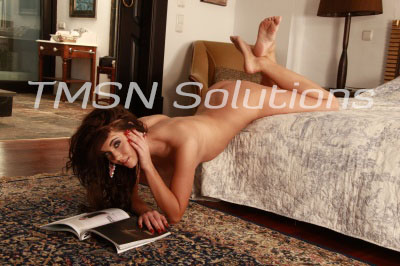 Collette — 1-844-332-2639  ext 383
It is March and it is the month of Spring Break.  I want to take you shopping with me.  The mall is crowded, so I hold your hand as we walk to Victoria Secret.
You are absolutely breathless with all this sexy lingerie around you.  Of course, out of the corner of my eye, I watch you.  You are nervous but very anxious as you touch the soft, silky fabrics.  The sexy store manager asks if she can help you pick out something.  You then blush, look down at the floor and shake your head no. Watching your reaction, with a wicked smile on my face, I am certain it is time to begin your sissification.
I casually stroll through the lingerie shop picking up various bra and panty sets to try on in the dressing room.  I hand several lingerie sets for you to hold for me.
You ask me if it is too girly to hold lingerie.
I smile, kiss you and pat your ass.  We make our way back to the dressing room.  The sales girl, says there is a limit of only four items. I grab your arm and say that there four for each of us and she rolls her eyes but lets us enter.  We head to the back corner dressing room.
Unzip my spring dress, and you watch as I slip out of it. You twitch as you see my sexy lacy pink and white bra appear across my back contrasting against my creamy tanned skin.
I turn around, and I take off my bra in front of your little face.
I grab a new burgundy bra and try it on. You are staring at the bra and very nervous about what is going to happen next.
To find out what happens next, you will have to pick up that phone and call me.
Collette — 1-844-332-2639  ext 383
http://www.sissyphonefantasy.com/collette/