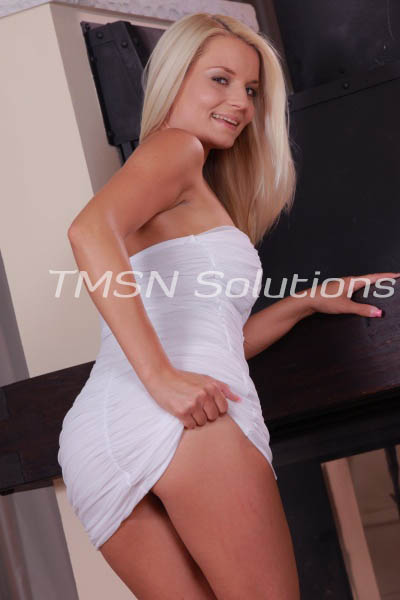 Phonesex with Felicity 1844-332-2639 x 270
It's laughable how you thought I'd find you attractive as a man. It's obvious to see how desperately you want me to turn you into a little sissy girl. A sweet little princess who longs for cock! Now, now, don't pretend you don't want it. There's no use in arguing. I always get what I want.
And what I want today is to turn you from the sad, shell of a person you are and feminize you into such a passable slut!
I'll Make You My Pretty Little Girl.
Take off those horrible man clothes and slip into these soft, FRILLY PANTIES that I bought just for you. This royal purple-colored satin will make your sissy clit feel just like the princess you were always meant to be. I understand how hard change can be, but if you just trust me, you'll see what a good little girl you'll make for me.
Look at you, this small change as you puff out your chest and flick your hair behind your shoulder. Mmm, someone likes feeling all soft and girlie. That's right. Embrace the change and become my pretty cock sucking princess!
Phonesex with Felicity 1844-332-2639 x 270
https://phonesexcandy.com/felicity/