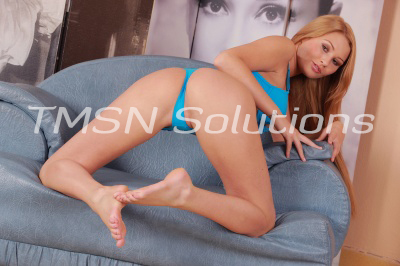 Kayla Cumsalot 1844-33-CANDY ext 357
I did something real naughty, and I'm lusting to do it again. See, this Prince called me up. He's such an Alpha. All bossy and smart-mouthed, ya know? Typical man's man type. Almost always in charge, he was seeking a woman to give him something new. Well, he said he'd play how I wanted, and I wanted to dress him up and fuck that pretty pussy.
He had an array of pretty lingerie for me to choose from… I love a girl who comes prepared to be used. So I picked out this strappy pair of pink panties that looked SO hot, covering up his big dick. The layered straps over his hips were making me so wet!
I Did Something Naughty
Next, we barely covered him up with a slutty black body-sleeve-like dress. There were pretty cutouts over his pecs that almost made me believe he had real cleavage. Mmm, I swear that Prince was looking more and more like a sissy slave for me, and I loved it!
Then we moved on to toys. Someone was getting excited as we talked about the toys. Remember how I said those cute panties covered his big dick, well they didn't keep him contained for long cus that dick grew and grew till it was popping out over the top. Such a demanding dick! I knew I had to give it what it was looking for.
We used those strappy bits of the panties to secure a vibrating wand to my Prince's cock head and then found a lovely little prostate massager to stretch his pussy open. This horny slut bent over so fast for me, like the good girl I was making him.
Whew, if only all sissy bitches were as hot as my pretty Prince!
Kayla Cumsalot 1844-33-CANDY ext 357
https://sweetlovinphonesex.com