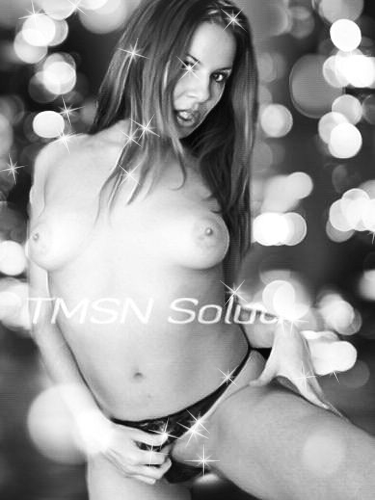 MONA * YOUR EROTIC PHONE SEX OBSESSION * 1-844-332-2639 EXT 316
Goddess Worship For Miss Mona
First, I am grateful to interact with so many pathetic subs. It is quite encouraging to see submissive sluts work towards the servitude that defines them. But, I'll confess. It's my birthday tomorrow and now is the time to bring the focus to your goddess. Goddess worship is, after all, the reason so many of you are doing this, correct? To show the strong and sexy woman who puts up with you how much you appreciate her?
So, on our next phone sex call, I will be expecting demonstrations of tribute. How are you going to properly appreciate your mistress? There are so many delicious ways to indicate devotion. And I am very much looking forward to what my pets come up with.
Worship me, sluts!
For example, I like you telling me how you will worship my luscious body. I work hard in Pilates to maintain this firm and toned body. Tell me slut, how are you going to glorify me properly?
Or, I especially like being shown appreciation via gifts. What Mistress doesn't like physical forms of appreciation? Expensive lingerie, shoes, make up, and sex toys are a few of my material vices. So, what will you pick?
Of course, one of the best ways to show your devotion is to set up a session and tell me in exquisite detail how and why you are worshiping me. Because I also need to hear, in your words, how you are truly committed to serving your goddess.
Finally, I will say that if you do not worship me appropriately, there will be consequences. And you don't want to make your phonesex goddess angry, now do you? I didn't think so pets.
MONA * YOUR EROTIC PHONE SEX OBSESSION * 1-844-332-2639 EXT 316
https://phonesexcandy.com/mona/