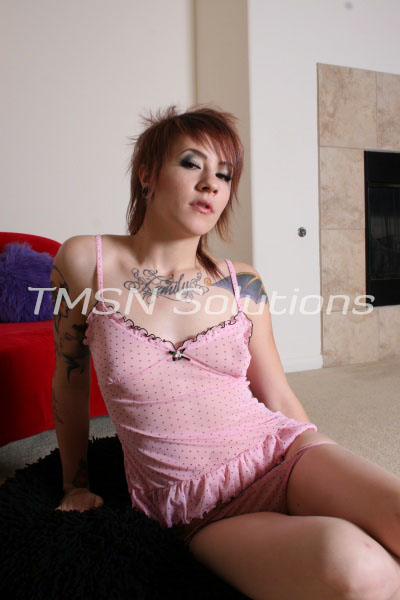 Mistress Noel <3 1-844-332-2639 ext 379
Don't pretend you're a man around me.  We both know you aren't.  Your over inflated ego proves that you're just a pathetic loser to me.  There's only one thing to do with you now.  Time for your Forced Feminization Punishment.
You can do everything I say, or I'll find a way to ruin you.  I am going to turn you into the little bitch I know you are.  There's not more pretending now.  You'll dress how I tell you in exactly what I tell you or there will be consequences.  I promise you; you are not ready to face those consequences.
Forced Feminization Punishment
If you're going to act like a little bitch, I'm going to treat you like one.  Get your ass over here and get these panties on.  If you think I can't ruin you and everything you think you have going for you test me.  We will see how has who by the balls.
Before you put on the pantyhose, I have your I'm going to lock up that useless cock.  You aren't going to have control of it anymore.  It belongs to me.  I allow you to play with it or I keep you locked away.  The key will stay right here around my neck.  If you want me to unlock you, you have to earn it.
Now you can put on your pantyhose and dress.  Let's stuff that bra.  You think you can rule over women?  I don't think so, not anymore.  Little bitches belong to me now.  You're not going to lead with your dick anymore.
You'll learn what it means to be at the mercy of another.  Maybe if you spend some time in a woman's shoes, you'll know what it's actually like.  You'll be objectified and only known as a sex object until I decide you've learned a lesson you clearly need to learn.  You might as well get used to it now, you're going to be just like this for a very long time to come.
Mistress Noelle
https://phonesexwhimpers.com/noelle/
1-844-332-2639 ext 379