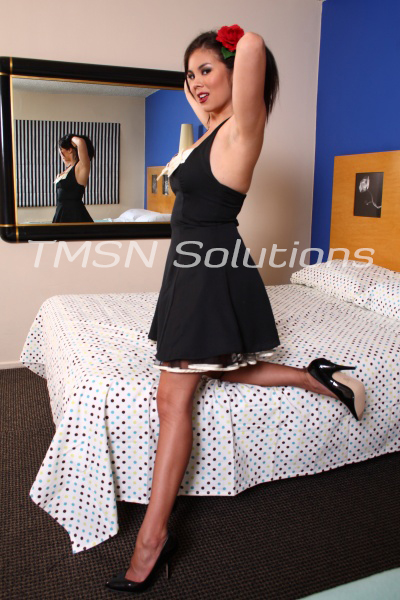 Gianna 844-332-2639 ext 355
Catch up by reading Part One of this story to know why Aaron is currently trembling in the stiff office chair as he faces his boss about the perverted pantyhose porn incident! He sat there while she scolded him for even thinking it was okay to look at such inappropriate content in an office full of women! "Do you know how uncomfortable you have made Mina? She obviously is going to tell the other girls in the office about this. I just can't have you employed here anymore!"
She sent Aaron back to his desk while she sorted things out with HR. He knew this was a situation that he wouldn't be able to get out of. Aaron heard Clarice run into their boss' office and shut the door. He couldn't make out what she was saying. He shyly peeked over his desk to see what was going on. Clarice seemed very animated based on her wild hand gestures. This made Aaron more nervous. He was sure that she was trying to fight for him to stay… but he also knew how little everyone thought of her.
Clarice and their boss were talking for a long time. An hour later, she emerged from her office right as it was quitting time. Right at that moment, Aaron received a text from his boss, telling him that he needs to pack up his things since he won't be returning…
It appears like Clarice wasn't able to save his job after all. Aaron sadly packed up his things and walked out to his car. He passed Mina whispering with a group of coworkers which made them all stop and glare at him as he left. He heard one of them say "This is why we should never hire any guys here! They're nothing but trouble. They don't know how to conduct themselves around us!" Hearing this made Aaron feel even worse.
He walked out to the parking lot to find Clarice sitting on his car. "Hey, you! I talked to our boss. Looks like Aaron won't have a job anymore." Aaron was thankful that he wouldn't have to deal with her awkwardness anymore… so he thought. "That doesn't mean you can't come back… as someone else. My cousin makes fake IDs… I could arrange something." Now, this just sounded too crazy to Aaron!
"You see Aaron… I had a nice chat with our boss about feminization. We agreed that hiring another guy just wouldn't work. She did seem pleased with your work ethic but what happened today was definitely grounds for termination. I told our boss you are struggling with some mental issues… I told her that you're secretly trans and want to be a woman! She felt bad for you of course… and is willing to reconsider your position if you come back to our office as a woman!" 
Aaron told her to get off his car so he could go home. "I'm not willing to do anything crazy like that Clarice. I'll find another job eventually." Clarice hopped off and got in his face. "Do you honestly think that another office will hire you once they call us and find out why you were fired? You're a liability now Aaron. Well, your MALE self is a liability. Becoming a woman will give you a new start. A new identity. You'll get to dress up in those gorgeous work outfits that you always admired. Doesn't hurt to try…"
Aaron was really upset but knew she was right. Any job that he applied for would contact this company and ask why he was terminated. Clarice softened her tone and suggested that she come over to Aaron's place for some drinks. "I'll explain everything then. It's not as difficult as you think!" He couldn't believe it but he agreed to let her visit later that evening.
Two hours later, Clarice was ringing Aaron's doorbell. She let herself into his apartment and dragged two giant bags of clothes with her. Clarice was clearly ready for the feminization to begin. 
She told Aaron to make them some drinks while she set up in his bedroom. He heard her rummaging around in his closet which made him nervous. Aaron walked into his room about 30 minutes later holding two stiff cocktails. His window was open and he noticed that all his male belongings in his closet were gone. Instead, she hung up a bunch of pretty dresses, skirts, and blouses. There was a row of high heels placed on the top shelf. His drawers were now filled with pantyhose, panties, and bras. "Clarice, what happened to all my stuff?!" She giggled and told him that he wouldn't be needing them anymore…
All of a sudden, he smelt something burning outside. Clarice tossed all of his male clothes in the yard and doused it with lighter fluid before tossing a lit match down there to ignite it. His male belongings were now burning to a crisp in a raging fire next to his apartment. 
"Clarice, what the heck?! Are you insane?!" Hearing this just made her giggle even more. "Maybe, just a little! Or you can say that I'm passionate about saving your job! Look, the flame is getting bigger… but I know one of your downstairs neighbors already called the fire department so it'll be put out soon. Your male clothes won't be saved though. It's okay. You won't need them anymore!"
While Aaron was staring outside his window to watch the fire spread, Clarice sneakily put a mysterious white powder in Aaron's cocktail before he turned around.
She was going to make sure he followed through. She handed him the glass and encouraged him to down the entire drink in one go. He was under so much stress that he did. Within a few moments, he was passed out on the bed. "Now nothing will stop me from making a woman out of Aaron. Our boss will be so pleased with my work! Clarice started undressing Aaron so she could toss the last of his male clothes into the bonfire she created.
She pulled on a pair of light blue silk panties and a matching bra with a white lace trim. Coffee colored pantyhose covered his legs beautifully. After dressing him in the most feminine undergarments that she could find, she stepped back and admired how much prettier he looked. "This will have to do until the Doctor arrives. You won't be a man for much longer Aaron. I'll make sure of it."
Stay tuned for Part Three of this forced feminization tale!
Gianna 844-332-2639 ext 355
My Profiles