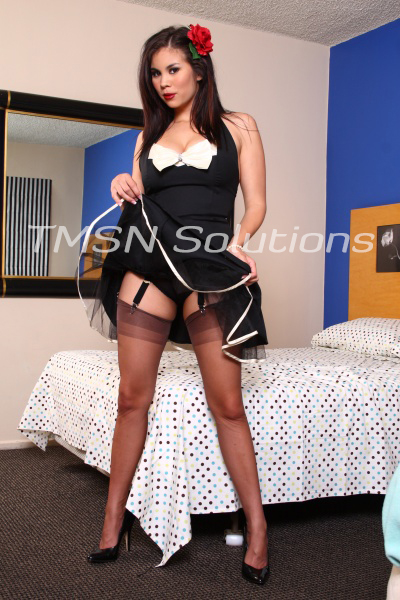 Gianna 844-332-2639 ext 355
Aaron is finally divorcing his lame wife. He found a local Mistress that agreed to take him in and ensure that he would become a woman forever. Shortly after moving in with her, he realized that he bit off more than he could chew. His Mistress was unreasonably strict and terrifying with her feminization tactics. He decided to write a letter to his ex-wife in an attempt to be rescued. Let's review the letter and see if his ex-wife will take him back after he filed for divorce, shall we?
"Dear Beloved Wife,
I'm afraid that I have made a mistake. We spent countless years fighting over my tendencies to crossdress and talk to other women. I do still believe that I am destined to be a woman. I left you to pursue my desires but I am hoping you will find it in your heart to help me. You see, after breaking the news to you that I am filing for divorce, I ran away to move into what I thought was going to be a supportive environment. It has been anything but safe and supportive. In fact, it has been quite horrible and draining. 
This woman was offering up a spare room online. I told her about my secret fantasy of becoming a woman and she was quick to reassure me that she could help me. She seemed open-minded and very kind. The next day after I moved in, she started to become very possessive and controlling. Her feminization training was very intense. She locked up my clothes at night and only allowed me to wear lingerie to discourage me from sneaking out.
She made me wear heels 24/7 even though I can barely walk in them. I now believe she is doing this to prevent me from running away! 
I think she is sneaking hormones into the food that she makes me eat because my breasts are very sore and painful. My body has been changing and I have no idea how to handle it. I know the last thing you want to do is help me after what I did to you but I am begging you. I will reconsider our divorce if you can save me. The address is listed on the envelope that contained this letter. Please come and save me.
She uses pantyhose to tie me to the bed every night and forces me to watch feminization videos. 
I will do anything for you if you come rescue me from this feminization nightmare. You are probably scoffing at this letter but I know deep down that you still care about me. My Mistress leaves for a few hours every day between 1 – 4 PM. This will be the time that you will have to come and save me.
Yours Truly,
Katherine Anne Stanford"
Kathy's ex-wife finished reading the letter and laughed to herself. She will never go out of her way to help the man that abandoned her. The past few months without Aaron has been so pleasant. It was difficult to get used to but now she appreciated having peace and quiet. She hated living her life knowing that her husband wanted to become a woman. Now she didn't have to stress about family and friends discovering his secret feminization tendencies. She ripped up the letter and tossed it into the fireplace. "Aaron got what he deserved. He's going to be stuck as a woman forever. He got what he asked for!"
Gianna 844-332-2639 ext 355
My Profiles