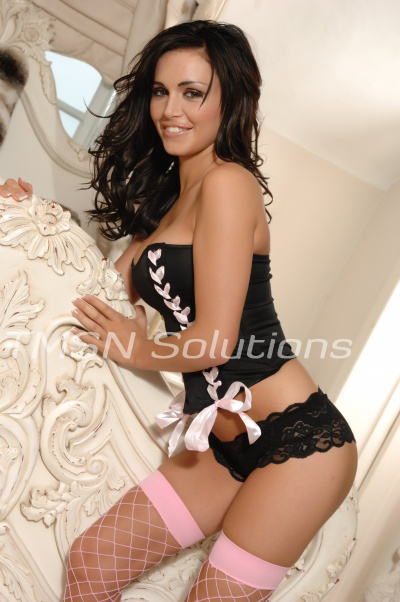 Sadie 1-844-332-2639 ext 222
My date laughed when the beautiful hypnotist told him she was using feminization hypnosis on him tonight. Then, she pulled him up on stage, and she kept her promise. Right in front of my eyes, I watched as my date became a slutty, cock hungry bimbo. At first, I thought he must be playing along with her. But when she had him crawl across the floor towards the woman hypnotized to think she had a huge cock, then there was no doubt that that was not the case.
Not only did he crawl to the strapon cock the woman was thrusting and wiggling at him, but in a voice, high and girly, he lovingly caressed his oversized balloon tits at her. Then gyrating on the floor, in front of her, proclaimed how much he wanted to give her the best blowjob she had ever seen. The crowd was laughing at the hungry sincerity with which he was licking his lips staring at her big dick.
Feminization Hypnosis Can Be More Powerful Than You Think
The power of the hypnotism was remarkable. For all I know, my date is a completely straight man. I did have to wonder just how straight he really is though, while watching him enthusiastically bend over, shaking his ass, begging to be fucked like "a filthy whore". Perhaps he is harboring some cock curiosity that he has never mentioned to me before.
While I was laughing at the comical way my very masculine, the typical alpha male date, had suddenly transformed into a hornier version of Mae West; a well-dressed gentleman slipped into the empty chair beside me and said, "Your husband is putting on quite the show.".
Feminization Hypnosis Turns A Straight Man Into A Bimbo Sissy Slut
Before I could explain, he continued to tell me, that he had a particular fetish for feminized straight men. Feeling like I had stepped through the looking glass I listened as he went on to make his indecent proposal. He was a man with enough money to get what he wants. But what he wants, is men who are forced to suck cock and act as if they enjoy it, when that might not organically be the case. I admit I found his tale fascinating and more than a bit of a turn on.
The crowd roared with laughter watching my date awkwardly twerk and booty pop against the jutting length of the lady volunteer's cock. The intriguing stranger grabbed his crotch with a low moan. "$5,000" he moaned, "Bring him to this address and it's yours." With that, a card slipped across the table in front of me.
Feminization Hypnotism Provides Profitable Opportunites
He returned to his table in the back corner and my moral dilemma began. That is a lot of money. And watching him dry humping against the big rubber shaft with such wild enthusiasm, he didn't seem as if he would mind.
The spectacle finished and with a bewildered look on his face, my date continued his protests that he will never suck a cock. I looked at the mysterious stranger. Lifting his glass in a toast with an amused smile.
Joining me, back at our table, my date sat beside me. He asked me why everyone was telling him what a good job he had done. After a few questions, it became quite obvious that he had no memory of the way he humiliated himself so eagerly on the stage. My eyes moved over his shoulder, to meet the gaze of the stranger.
One night, for that much money. He would have no memory of it. Who would really be hurt by it?
Sadie
1-844-332-2639 ext. 222
https://sissyphonefantasy.com/sadie