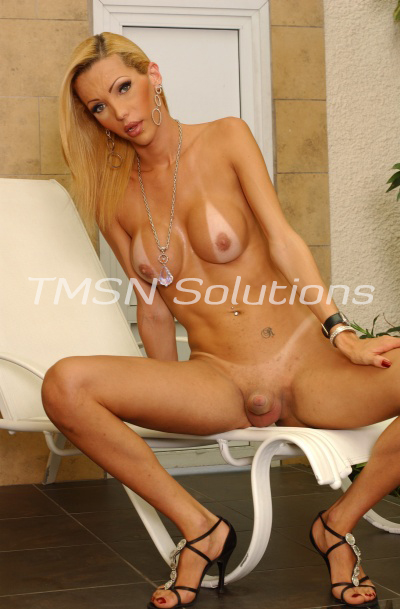 TS Alexus 844-332-2639 EXT 349 
Excuse me, I couldn't help but notice how flawless your skin is. Not a wrinkle on your face! So tight and smooth, I just want to caress your cheeks. I wonder… I've never seen a man with such clear, perfect skin, what is your moisturizer routine?
I can guess. I'm sure, I can. I see the way you hand folds on your hip. The pouty way your mouth is set and the swoon in your voice when I compliment you. I've noticed your brand name clutch, I would wager you're skin is so smooth because you get slathered in cum on a regular basis. Am I right?
Excuse Me
Don't try to look offended. Your tiny clit is jumping up at the mention of cum. As much as you guzzle it, I'm shocked there is any left to bath in. You must have a long list of men in your life whom you drop to your knees for. Can you see how hard it makes me? Knowing what a cum whore you are?
Excuse me, but is it my turn to have you work my cock now? Don't stop untill it spits cum on your sissy face!
TS Alexus 844-332-2639 EXT 349
https://pleasuremephonesex.com/