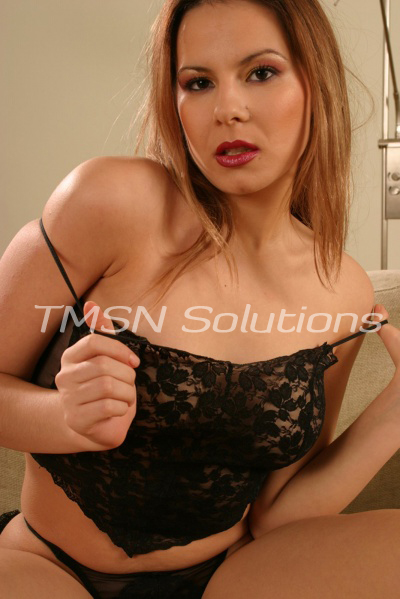 MONA MOANS 1-844-332-2639 EXT 316
Sissy tasks at work!
Hello, my darlings. If you've been following my blogs, you'll know that I'm invested in serious sissy training with a particularly eager little slut named Crystal. This week, Crystal did an amazing job following her sissy tasks. And once again was a good little whore for me at work. Let me tell you all about it!
Now, I normally do not allow Crystal to cum. But I wanted to see if she would follow my instructions to a T. So I instructed her to wear hot panties to work. She excelled and wore a sexy red thong. Then we talked about how much she wants to be a good little cockslut. How she craves cock in all of her holes and in both hands. But that was just the beginning of her sissy task that day!
Following Mistress Mona's commands!
While we were speaking during our phonesex chat session, I made sure to get my little slut totally turned on. Her little boy clitty was rock hard and throbbing. So then I sent her to the bathroom. Now keep in mind, this is not a private bathroom. But one that Crystal could be caught in, which made our task even more fun.
I instructed my little cockslut to go to the bathroom and to fuck her asshole and jerk that boyclit. And today, she was allowed to cum and to enjoy it. Because who knows when I'll let this slut cum again? She jerked her sissy cock and fucked that asshole. And then I made her cum into her panties. Now she was so turned on, she popped out of her thong. But like the good whore she is, she got as much of that cum back into those panties. And then I sent her back to her desk. To sit in her mess all day long. And to think about her kinky Mistress as she sat there like the whore she is.
Oh my darlings, I love training my sissy slut Crystal. And I am open to new phone sex sissies who desire my firm hand and an excellent training program. Do you think you're ready for a session with Miss Mona?
MONA * YOUR EROTIC PHONE SEX OBSESSION * 1-844-332-2639 EXT 316
https://phonesexcandy.com/mona/