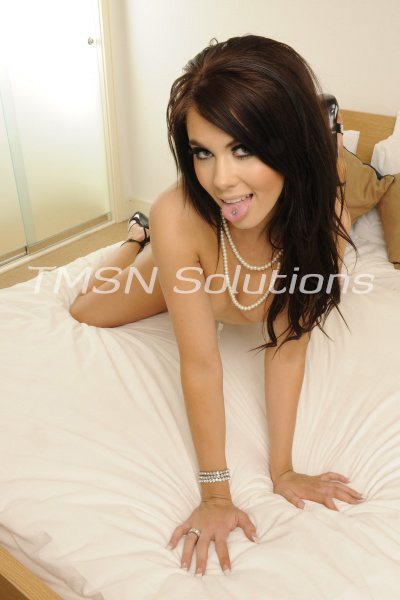 XXX Collette XXX 1-844-332-2639 ext 383
Ever since you and I have become lovers, you have put on this macho appearance.  But the fact that you have sissy tendencies, that is quite transparent.  No matter what you do to hide those sissy tendencies, I will always see right through you.  I will always see you as a fucking sissy bitch.
As soon as I bring out my toy box which consists of all sorts of strap–ons, I can see your face light up.  You become a sissy.  Not quite sure why you try to hide it.  I don't think you should.  Let me pick a strap-on for our playtime tonite.
Let me start by dressing you up in slutty little panties.
You know, the kind that make your little fat clitty bulge quite apparent.  And, be a good sissy bitch for me and start by bending over.  The rest, leave it up to me.
XXX  Collette  XXX  1-844-332-2639  ext 383
http://www.sinfullysexyphonesex.com/collette