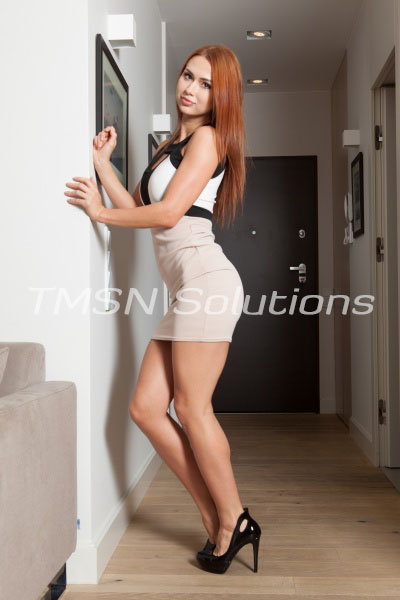 ~Idun~ 844-332-2639 ext 369
You have to keep your sissy desires a secret because you're in college and don't want anyone else to find out. Especially your male roommate! What would he think if he came home to find you dressed up like a sissy girl?! You still take the risk and ask me to give you sissy tasks to complete.
I tell you to shave your entire body. Then I make you put on your breastplate and shapewear to give you the lovely female figure that you adore so much. You also ordered a tight red dress that fits your new curvy body like a glove. You take out your secret stash of make-up and blonde wavy wig. I tell you exactly how to do your make-up and style your hair. To heat things up a bit, I tell you to take all your spare pairs of pantyhose and tie yourself to the bedposts. Nylon fabric is so good for bondage!
As you finish tying the knots around your wrists, your male college roommate walks in your room to borrow your phone charger!
He's speechless. He has never seen such a pretty girl before, especially one that is really a boy. You would have gotten away with letting him think that you were actually a girl but your boner gave yourself away. Your roommate realizes that you're into some pretty kinky stuff. This excites him so while you're tied up to the bed, he grabs all your male clothes and takes them to the donation bin outside the apartment.
He comes back and tells you that he'll pay your share of the rent if you stay like this and be his girlfriend. You know that all of his friends have girlfriends and they all make fun of him for not being able to nab a girl yet. Good thing he has you now! Unfortunately, being stuck as a girl is not as glamorous as you expected. Your lazy male roommate makes you do all of the chores now. You had no idea that you'd spend the rest of your college years forced to crossdress and pretend to be his girlfriend! You started off the day being my bitch but now you belong to him!
~Idun~ 844-332-2639 ext 369
https://sissyphonefantasy.com/idun/