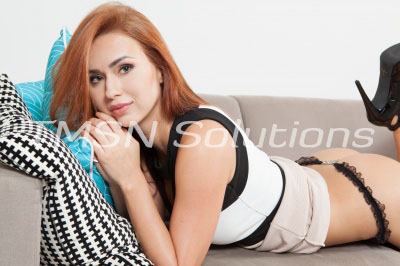 ~Idun~ 844-332-2639 ext 369
You waste a lot of time maintaining a false "male" facade. What's funny… is that your charade will never amount to anything. You'll never be anything except my bitch. A collared and clamped sissy that was never a real man to begin with. Every man is naturally a slave to his wife, boss, or the bank. Somebody will always own you. It might as well be me.
No matter how much they puff out their chest and claim otherwise, the modern man will always struggle with control. Let's take you for example! You're sitting here reading a sissy phone sex blog. Real men don't consume content like this. Guys don't rub their clits to sissy porn while their wives are away.
Real men don't dress up in pretty girl clothes and secretly serve Mistresses like me. A real man would never agree to be collared at the end of my pink Versace leash. Embarrass yourself to emasculate yourself!
I love pinching a sissy's nipples with cold hard clamps. Hearing them whimper as I connect chains to their chastity cage. You stopped going to work so that I could lock up your cock in cages that get progressively smaller. Shrinking your sad excuse of a dick is inevitable. The day will come when your wife realizes that you're never going to be the man she wants because she will know that you are my collared and clamped sissy bitch!
~Idun~ 844-332-2639 ext 369
https://sissyphonefantasy.com/idun/