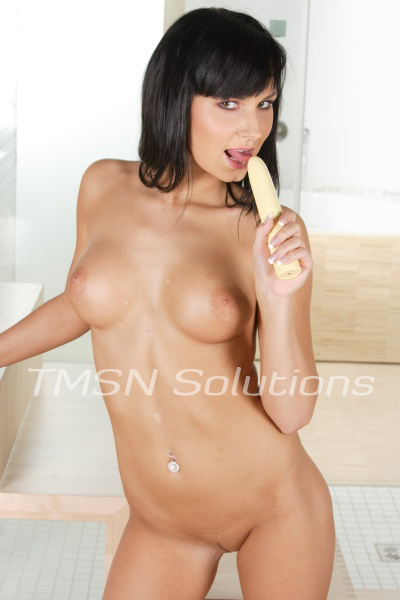 Zia 1-844-33CANDY ext 402
Hello, my new sissy girl. You are brand new to this, aren't you? Well, you have come to the right place. Sexy slut Zia is going to teach you everything you need to know to be the best sissy slut you can be because, let's face it, that's who you really are. One of the most important things to know how to do as a sissy slut is how to suck cock really well. I am going to give you a good cock sucking lesson right now.
The first thing I want you to know is that you can never get that cock too wet. The more spit, the better. Guys love it when the spit is running down your mouth as you suck that hard cock. You also need to remember that the balls deserve lots of attention, too. When you have that huge dick in your whore mouth, you want to use your hands as much as possible. Don't ignore those beautiful balls, girl. Rub them, tickle them a little, and definitely suck on them. Take one ball into your mouth as a time and swirl that wet tongue around it.
Being such a sissy slut, you are going to need to suck really well, too. Use a lot of suction and really work those balls while you do it. Never ever let your teeth touch that cock or the balls. That will definitely ruin a nice blow job.
Your tongue is the most important part here. You will want to lick up and down that shaft, lick all over those balls, tease the sensitive beautiful head with the tip of your tongue while you look him deep in the eyes. Trust me, they love that. They want to see you on your knees and looking at them knowing what a dirty, cock-sucking whore you are.
Now that you have learned how to give an amazing blow job I think it' 's time to get out there and practice! Practice makes perfect, after all. And, I know you can't wait to have as many dicks in your mouth as possible and so much cum running down your throat, right? Make me proud, sissy slut and come back to this cock sucking lesson whenever you need to. Want more tips or to share your cock sucking stories? Call me.
Zia 1-844-33CANDY ext 402