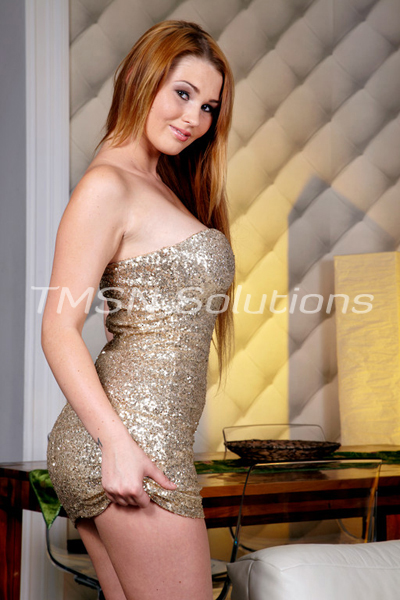 Kayla Cumsalot 1844-33-CANDY ext 357
Look. Lately, too many "sissies" have called or messaged me in chat talking about, "I'm a sissy, but I don't like guys." Well, girlfriend, you're gonna wanna call another Mistress cus I'ma feed you cock. And you best like it! If you wanna be a cross-dresser or a lingerie-wearing dude, cool, do that.
However! If you come to be talking about "Kayla, I want to be your sissy! I want to be your slut" …Guess what?! You will be sucking cock for me. COCK SUCKING IS A MUST! I'm not playing around.
Cock Sucking Is a Must Phonesex With Kayla Cumsalot
I have enough gal pals, okay? I have enough girlfriends to shop with and all that. What I need in a sissy is an obedient little fuck toy who will do what I say, when I say it. I want a pretty little humiliated fuck doll who won't say no. If I invite you to a party and ask you to jerk off in your panties for all of my friends, the only thing I want to hear out of your mouth is a meek, "Yes Ma'am."
If we find ourselves at a party and six dudes want to fuck a pretty sissy mouth, when I offer you up, you better smile wide and nod. "Yes, Ma'am!" Cock sucking is a must which means you better do it well. To do anything well, a girl much practice. Any opportunity I give you to become a better sissy for me means you should jump on it with all your effort. No lazy cock suckers on team, Kaykay!
Do you hear me, sissy girl?
Now, if you read all this and still think, "There's no way I'm putting a cock in my mouth for anyone." That's okay! Just don't ask me to make you my sissy!  LOL
Kayla Cumsalot 1844-33-CANDY ext 357
https://sweetlovinphonesex.com
https://phonesexcandy.com/kayla/