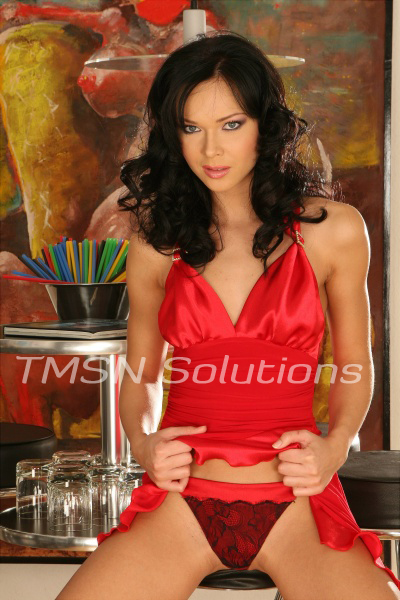 Cinderella Sissy was waiting very patiently for another girl, but it was just one of those timing things… So we set up the session and set up the webcam and…
THERE SHE WAS!! The prettiest sissy I've ever seen!! She had obviously taken the time to really get herself fixed up, from her pretty red wig, to her smokey eye shadow, perfect pink lipstick, and her pink top and black skirt that covered her black corset, garters, and stockings.
WOW. I had to take some time to tell her how perfectly pretty she looked before I could start our session of "sissy abuse"!!
I had her show off her pretty outfit and spin around for me before I had her begin stripping. I let her keep her sexy lingerie on and told her to show me her toy… A glass dildo. And that's when I named her Cinderella! She did everything I asked her to do to and with that glass dildo. Including measuring it next to her little clitty! Heehee! And when she begged me to let her cum, well, she had done so good for me, I just had to reward her! This time! 🙂
Sissy's BFF <3,
–Sherry–
866-679-3275
PhoneSexMamas
Vote For Sherry 🙂