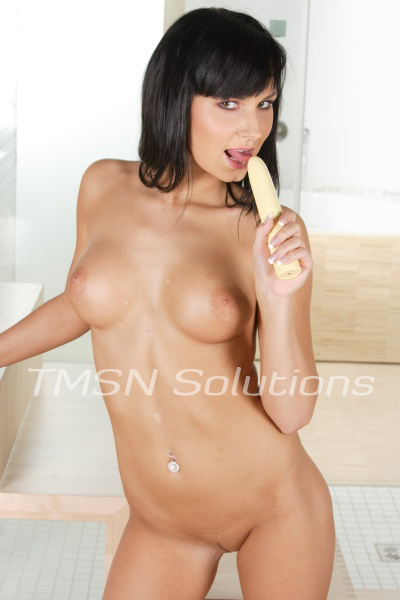 Zia 1-844-33CANDY ext 402
Hello, my new sissy girl. You are brand new to this, aren't you? Well, you have come to the right place. Sexy slut Zia is going to teach you everything you need to know to be the best sissy slut you can be because, let's face it, that's who you really are. One of the most important things to know how to do as a sissy slut is how to suck cock really well. I am going to give you a good cock sucking lesson right now.
The first thing I want you to know is that you can never get that cock too wet. The more spit, the better. Guys love it when the spit is running down your mouth as you suck that hard cock. You also need to remember that the balls deserve lots of attention, too. When you have that huge dick in your whore mouth, you want to use your hands as much as possible. Don't ignore those beautiful balls, girl. Rub them, tickle them a little, and definitely suck on them. Take one ball into your mouth as a time and swirl that wet tongue around it.