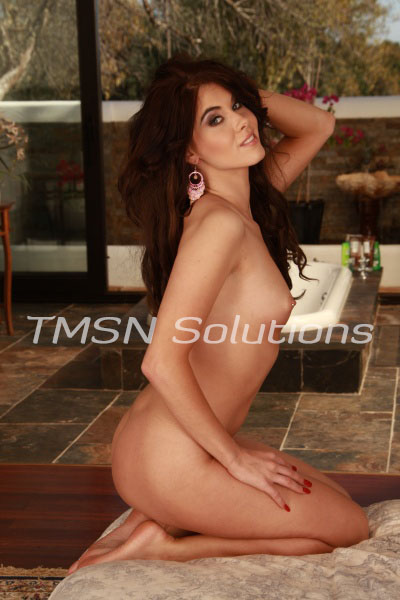 Mistress Collette — 1-844-332-2639 ext 383
Good morning, my slut (or good evening),
I hope you're having a fabulous day so far.  Tell me, how does that pink thong feel?  Is it riding up the crack of your ass? What about the bra, is it getting too uncomfortable already?  Is your ass sore from the strap on surprise I gave you last night?  Just FYI, I have got a big day planned for you. If you thought I was insatiable this morning, you haven't seen anything yet.
Just to let you know, the reason I made you completely undress right when you were on your way out is simple.  I simply did not want you to feel at all like a man today.  Today I wanted you to feel like my sissy whore.  My slut.