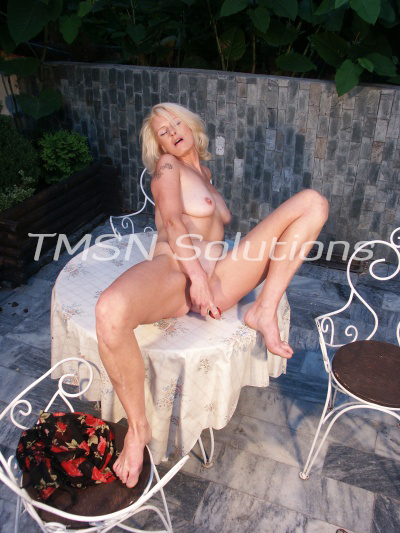 Lori  844 332 2639 x 352
Pop Pop Pop go the beads. This is what I was looking for tonight. I sometimes take my laptop and phone outside when taking calls.  It was a wonderful night and I was enjoying myself outside.  I'd had a few calls and with each one, a bit more turned on.  The drinks I enjoyed helped too.
When the caller wanted Mutual Masturbation I was all for it.  With my earbuds in and my eyes closed, I listened to every hot thing he described but my mind was already way ahead of what was going on. He mentioned he wanted to try something new, which I am always up for.