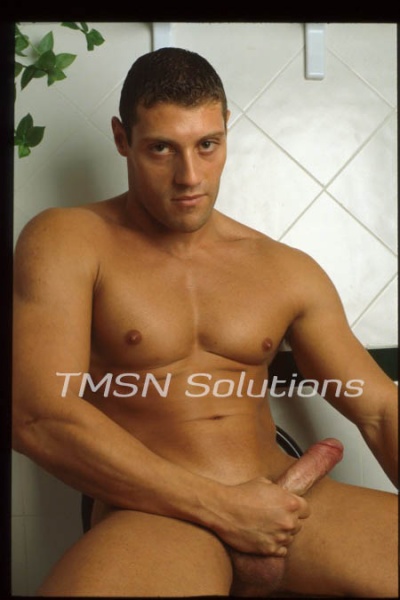 1-844-332-2639 ext 342
I get a call to come look at a staircase that needs some work. I ring the doorbell and when the door opens there is a man standing there wearing some kind of fancy lingerie and a robe. I think to myself here we go. He is showing me to the staircase and is getting all touchy feely with me. He's giggling about how big and strong I am and saying how much he likes my tools. It ain't the first time I been called out on a job for more than my carpentry skills.
What am I gonna do turn down a blow job just cause its a sissy boy? Fuck that. I know this game. I unpack my toolbox. I didn't need anything out of it but I know what sissy boys want. They like to watch me move. I asked him to get me something to drink. When he came back I had taken off my shirt. Then I asked him to hold the tape measure down at the bottom of the spindle. He had to bend over with his head between my legs while I read it.
He never stopped looking at my dick the whole time. Panting for it like a bitch. I moved the top of the tape to my crotch. I asked him if he wanted to see how big it was. He knew what I meant and moved his end to the end of my dick. What's it say? Eight and a half. You want it? Yes. I knew it.
He blew me on the staircase. He sucked my dick good. Sissy boys are the best cock suckers. This one was right up there with any of them. I busted my nut in his face. Packed up my tools. I told him I'd have to come back with the parts. He licked the cum off his fingers and said he couldn't wait.
Tom
1-844-332-2639 ext 342
www.sissyphonefantasy.com/tom/