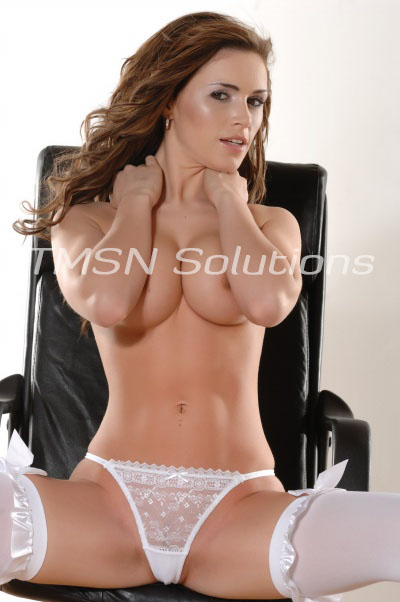 Sadie        1-844-332-2639 ext. 222
I received an alert from my security system that there was movement in my house. I clicked the view button and to my surprise I saw my boyfriend walking through my living room, moving straight to my bedroom. I felt guilty for a moment, thinking that surely he must be setting up a romantic surprise for me and just nearly closed the app so as not to ruin it. But curiosity kept me watching for a moment longer, and I was surprised by what happened next.
He didn't scatter rose petals across my bed or set up an elaborate display of candles. He opened my lingerie drawer. He looked through my panties and bras. Then he began to undress. I thought he would probably jerk off feeling them or smelling them or something like that but, he put on my bra. He was very good at putting on my bra not at all like it was a new operation for him. Then he put on my panties. I could see his hard cock stretching the front of them while he felt himself up in my underwear.
He wasn't done. He put on one of my garter belts and then the stockings to go with it. Then he moved over in front of the mirror and expertly applied my lipstick to his lips. I watched as he twisted around looking at his ass and seemed to revel in how feminine he looked. I kept thinking I should be angry, but I just found myself more turned on than angry. It was pretty sexy watching him live out his secret fantasy.
I slipped my hand under my desk as he laid down on my bed and rolled himself around. Then he reached into my bedside table and took out my dildo. He rolled up on to his knees and bent over holding the sex toy against the mattress and played out a masterful blowjob. It was not the first time he had taken a cock down his throat obviously.
My sissy boyfriend rolled over on to his hands and knees and rubbed the shaft of the cock up and down over his ass barely covered in my thong and slowly inserted it into his boi pussy. I let him get it all the way in, waited until he was fucking himself in long hard strokes. He rolled over on to his back putting his feet into the air. It was then that I made use of the nifty little voice feature on my security system.
"What a little slut you are" I said into my phone and watched as he jerked the dildo out of his ass and sat up looking around, apparently thinking I had come home. I could hear him, "Sadie? Where are you? I can explain." he said making a dash for his clothes.
"Stop. Don't get dressed. I don't need an explanation I saw everything." I fingered my very wet pussy. "Get back on the bed sissy slut." I said. He looked around and finally spotted the camera in the corner of the room.
"You can see me?" He asked me and waved at the camera.
"Yes I can, I saw everything, now get back on the bed."
He moved back to the bed his hand rubbing his hard cock in my panties. Sliding back up on to the bed he made a big show of arching his back showing his ass to the camera and then laid down.
"You are going to do everything I say slut."
"Yes Mistress" he breathed out and ran his hands over his lingerie clad body.
So there I was at work, watching my own personal sex show. He was a sexy little whore for me. I couldn't wait to get home that night. It turns out he did give me a sexy surprise, just not one I had expected. Now I'm the proud owner of my very own sissy slut.
Sadie
1-844-332-2639 ext. 222
www.sissyphonefantasy.com/sadie/