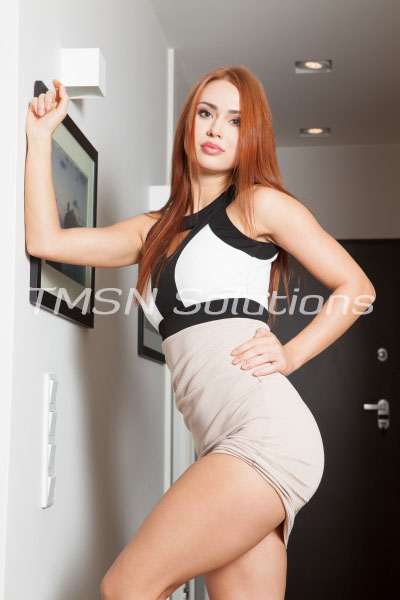 ~Idun~ 844-332-2639 ext 369
My newest boyfriend took me out on a romantic weekend getaway. I knew he was hoping to have sex with me. I made him wait three months, edging him on and off before I decided that he deserved to fuck me. You can imagine my disappointment when I finally saw how small his penis was. From that moment on, he wasn't my boyfriend anymore. He is now my sissy bitch!
He was blushing as he stood there naked before me with the tiniest dick that I've ever seen. I did not hold back my disappointment. "You expect me to fuck THAT? I doubt you would even be able to stay inside of me! Guys your size will just slip out. There's no way that tiny thing can satisfy me!" He offered to eat me out but I just rolled my eyes. I told him to put his underwear back on and I had to stop him from picking up his boxers.
"No, you don't get to wear male underwear anymore. You're not a man and you are certainly not my boyfriend! You have to wear girl panties now. They suit you better."
I tossed him a pair of my pink cotton panties and demanded that he put them on. He shyly pulled them on with his head hanging down, accepting that he could only be with me if he was my sissy bitch. I also made him wear one of my slutty pink latex club dresses. He put on my black stockings to cover up his hairy legs. I gave him a pair of my black stilettos to complete his new sissy bitch outfit.
He nervously followed me to the hotel bar where I made him watch real men buy me drinks. The men would always look him up and down before they sat next to me. They would never see my sissy bitch "boyfriend" as a threat. They took one look at him and just knew he was a joke of a man. I finally met a guy that was worthy enough to take back to the hotel room… that my sissy bitch paid for. It's time for my sissy to see how a real man can make a woman cum!
~Idun~ 844-332-2639 ext 369
https://sissyphonefantasy.com/idun/