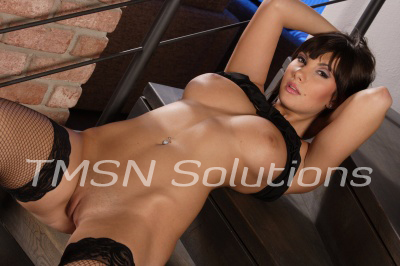 *LUCY*   844-332-2639 xxx- 221

Well well well my sissy lovers. It's time for another chapter in my and sissy Jades BBC Black Steel World Tour. Over the weekend my Jade and I took a quick trip to Jamaica. It's been hard to decide where we want to go for our tour so we actually just wanted to check the place out and arrange a longer stay if we were impressed with the black cock they had to offer us.
We were only there two nights and didn't plan on any special activities because our schedule was going to be very tight. Well, that first night we were there, Jade met a hot bartender at our resort. She told him about her love for big black cocks. He said, "Good thing I have one baby girl" as he licked his lips. They talked about other favorite things. She said she loves corsets and he said, "How about nipple play? I can see your peeking out over the top of your corset and I'm impressed" She blushed and giggled with. Jade loves having her nipples touched, licked, clamped….basically, if the wind blows against them the right way they're hard.
He then said he wanted to take her in to the city to buy her a new corset and some clamps. Then he would take her to a place where she'd find plenty of that big black cock she loves. Her eyes lit up and she took his hand as they walked away. I met up with the hotel owner and we started making plans for the next visit with a big party at his personal house. I did wind up getting very well fucked by some BBC that night, but Jade had a much bigger time than I did.
It seems that the hot bartender had gathered several friends to meet Jade. They all swooned at her beauty and huge jiggly tits. It wasn't long before she had them lined up with their pants off so she could examine the fine collection of beautiful cocks. She sucked every one of them to see how well a true BBC would fit in her mouth and throat. They formed a circle around her and she stayed on her knees, just sucking every single cock. Kissing them and teasing them and trying her very best to deep throat those monster dicked men.
Finally, she said, "What are the chances you could all cum at once? All over me." They accepted the challenge and she wound up with hot cum dripping her face and breasts. She said she'd never felt anything like it. There was a huge shower with three shower heads, so they all cleaned up together. After drying off, she put on her corset and and the hot bartender attached the nipple clamps. He shoved her down on all fours and got ready to claim his white pussy…every single one of them had lined up actually to make that pussy theirs.
I can't wait to tell you all about Jade's first BBC gang bang next week but if you want to know more beforehand then give me a call lovers.There's nothing I love more than talking about BBC
Mistress Lucy xx
Come find me at – 844-332-2639 xxx- 221
https://phonesexcandy.com/lucy/
https://phonesexcandy.com/lucy/
Read these my lovers
http://www.phonesexmamas.com/author/lucy/
http://www.phonesexmamas.com/author/lucy/
https://sissyphonefantasy.com/author/lucy/
https://phonesexcandy.com/author/lucy/
http://www.sinfullysexyphonesex.com/author/lucy/
https://phonesexcandy.com/author/lucy/