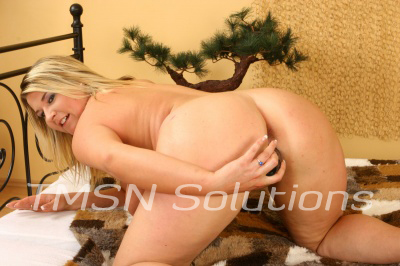 "Juicy" Jody 844-33CANDY ext 332
Being a girl is not easy. Every day something new comes up and you have to be able to adapt quickly. Females have it a lot harder than men do. Men can get off simply by tugging a bit on their little dicks. Women need stimulation. We use toys and fingers. It's more complicated for us to get off than it is for you boys. So when I have a sissy come to me and tell me they want to be a girl – this is the first thing that I tell them.
You need to learn to think of pleasure as a woman would. Both giving it and receiving it. You need to know how to stimulate a man before ever touching him. It's in the small details – how you wear your hair, do your make up or even in the outfit. Some are simpler than others but effort is required to be a girl.
Being a Girl
You're going to start by picking out the sexiest, girliest outfit you can. Make sure to patch the panties with the bra. And tuck so that you have a "man-gina" with just a little clitty leftover. Then go over and decide how you're going to do your hair – are you going to curl it? Straighten it? Make sure you choose properly. And your make up – the contour, blush, eyeliner, mascara, lipstick – must all be cohesive and go with your look.
It takes EFFORT to be a girl. Next thing I have to teach you – how to suck a dick properly. You don't immediately go with the deep throat. You have to tease before you get really going – make the man want it that much more. Then you slowly go down toward the base of the shaft. Not before. Now show some enthusiasm and moan as you suck on that cock. It's needed so he knows you're enjoying pleasing him. Once he is nice and hard for you, THEN you can get on top, or into whatever position he wants you in for what's to come.
Maybe he wants you to bend over; maybe he wants missionary or spooning. Who knows. But either way, you are going to do what he asks because this is just as much about him as it is about you. And you need to take his cock like a champion – moaning, grinding and telling him how much you love it with every thrust. Make sure you don't cum prematurely – unless he tells you to cum for him.
Being a girl – this is just the first few steps. More to come in future lessons.
https://sissyphonefantasy.com/jody
https://phonesexcandy.com/jody
844-33CANDY ext 332