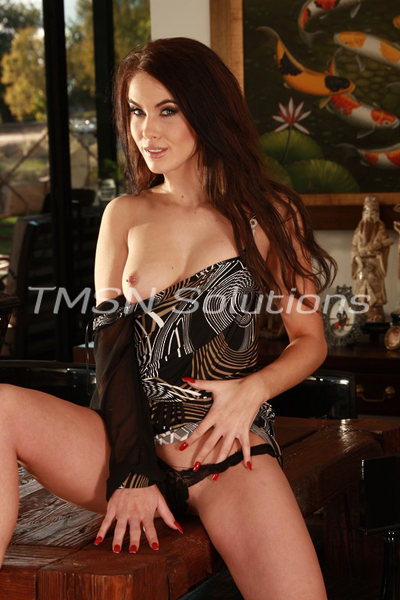 XXX  Collette XXX 1-844-332-2639  ext 383
You may all know Becca, my eager sissy slut.  On our first call, she said she wanted me to be mean to her.  After our first call, she said: "you can be meaner, you know?" I giggled.  Of course, I could be meaner.  As the old saying goes, "Be careful what you wish for!"
The next call, it was a different story.  She (or he, really not much of a man, lol) sent me pictures, as she always does.  And I let her know that the best one was going on my twitter for 2 months. 
She begged, "PLEASE, NOT THAT LONG!"
"You did ask for meaner, right? Haha."  So, Becca begs and I let her know she might get time off that for good behavior…for gagging all over her dildo for me!   As she begs and throats, making herself gag for minutes, I work that time down a little.  By the end of the call, she might have done a good enough job for a one-month post.
I remind her "You wanted mean – this is the nicest I'll ever be."  I then tell her if she wants that post to go down for less, she needs to swing those legs over her head, and shoot that sissy load on her face…AND send pics.
I might take the other pic down.   Of course, I could always post THAT picture instead.
In fact, sometimes I have.
Who thinks Becca should get another little post on Twitter the next time she calls? If you are good, maybe I'll post your sissy pics in those pretty little panties!
XXX  Collette XXX 1-844-332-2639  ext 383
http://www.lustyeyesphonesex.com