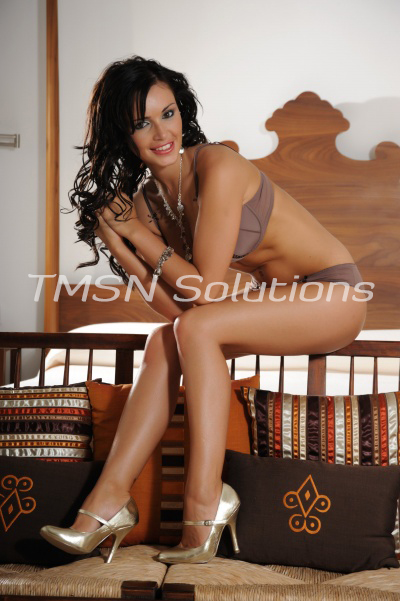 Sadie           1-844-332-2639 ext 222
"You don't understand! Every one of my friends is sending their girls to the Brookwood Academy." I tried to explain to my husband again. His answer was his ever complacent "Yes dear." Ooh! I was so frustrated. I know how these things work. I had worked too hard to gain my social status to let it be lost because I had a step son and not a step daughter. If they thought that I was going to let a little thing like a penis stand in my way then they didn't know just what I was capable of doing.
The next morning I told Aaron, my stepson, that we were going to go school shopping. I walked him into Forever 21 and told the sales lady that I was sick of my daughter looking like a boy and I wanted to get her an all new fashionable wardrobe for school. Aaron looked up at me with fear and confusion on his face and I gave him a look back that dared him to contradict me.
Alicia the sales clerk said that Aaron/Erin had a beautiful face, it was a shame to see it go to waste and she would be happy to help me transform my daughter into a beautiful girl. I mentioned that Erin would be starting school at the all-girl Brookwood Academy next week. Alicia said she was familiar with it that they got a lot of Brookwood girls in there.
Fortunately I had already sent Aaron into the changing rooms when Laura and her daughter Lindsey came in to the store. I couldn't wait to tell her that my step-daughter was going to be going to the prestigious private school also. She was just saying how she didn't know that I had a stepdaughter when Erin came out of the dressing room in the most adorable little dress on cue.
I introduced them to my new daughter. Erin squirmed uncomfortably at all the attention he was getting. She mentioned that they were going to the salon and invited us to come along. The next hours were spent with all of us choosing new outfits for Erin to try on. Even Erin got caught up in it and was soon behaving like any teen girl getting her school clothes.
In the salon getting her manicure and pedicure she looked more confident than I had ever seen her before. She asked me if it was true that I was going to enroll her in the all girl school. I told her I was very serious about it and that if she were caught being a boy in that school that I would make sure she had no home to come back to so that she had better play her part perfectly.
On the drive home I was busy making my plans, breast implants, laser hair removal, ballet lessons, gymnastics. All the fun things I would get to do with my daughter. Did I feel guilty about forcing Aaron to become a girl? Not at all. Honestly he was going to be nothing as a male but I have to say as a female his potential is far greater. Someday I am sure he will thank me for it.
Sadie
1-844-332-2639 ext 222
www.sissyphonefantasy.com/sadie/