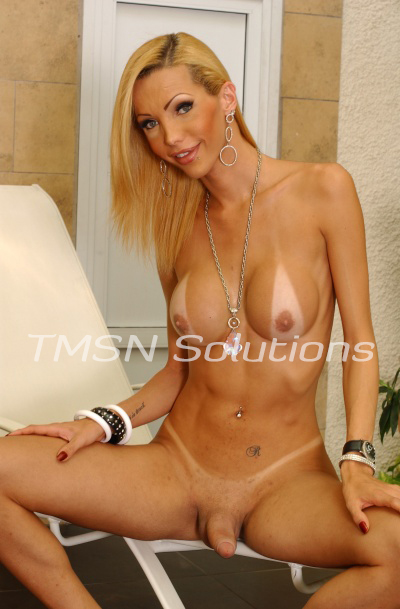 TS Alexus 844-332-2639 EXT 349
It's time to apply your drippy lip gloss, sissy boy. Crawl right over here between my legs and grab this leaking cock. Look at that. My precum is so pretty as it drips down my shaft that I can't help but believe it would look so much better applied to your lips. Pucker up and drag the lip around your open mouth.
Around and around. Apply a thick coat like a good little cock tease. Look up at me as you do it. I wanna see your eyes and know you're enjoying the flavor of my cock.
Apply That Drippy Lip Gloss Sissyboy
Once it's slathered all over your pursed lips, I want you to smear it all over your face by rubbing those slick lips up and down my shaft. Suck along the sides, up and down over the top, and down again. Coat me in my own pretty little self-made lip gloss. The longer you tease me with that needy mouth of yours, the more gloss I'll produce.
Suck it from me, like a good sissyboy. Slurp it down and show me how it coats your tongue. You love to apply your sissy lip gloss, don't you? Makes me feel so good after you've licked it up and start to stroke me. Like you're trying to milk more of it from my balls. Careful, you keep pumping me like that, and you're going to get more than gloss. You'll find yourself swallowing the whole load, baby. Don't waste my sexy shecum.
TS Alexus 844-332-2639 EXT 349