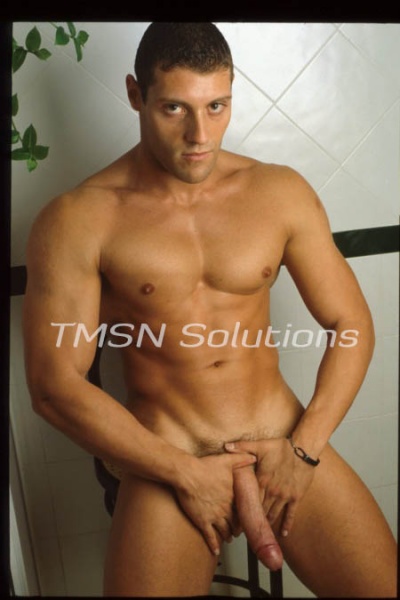 TOM 1-844-332-2639, ext. 342
Anal Boot Camp Phone Sex – Welcome to Anal Boot Camp where you will be trained and prepped to your fullest capacity or your asshole will. Are you ready for your bunghole to be put through it's paces? Maybe you've always dreamed of being stretched beyond your comfort level. Perhaps you just want to be humiliated and broken down. That's where I come in. I will be your merciless drill sergeant.
Are you a flamboyant flamer? Maybe you are an undercover priss. Either way, you need a real man like me to force you to realize your place. The best way to learn this lesson is on your fucking knees serving me.
Anal Boot Camp Phone Sex To Train A Faggot
Anal Boot Camp may not be what you actually think it is. We both know you have fantasized and jerked your sissy dick to hot military guys. Here's your chance to have a hot drill sergeant to fuck you and fuck you up. You will be forced to be nothing more than a cum guzzler. You've always dreamed of worshiping a hot alpha guy like me. It's OK, I will let you service me as long as we keep it on the down low. I wouldn't want everyone knowing I entertain a fag like you.
But, back to your asshole. That thing will be a balloon knot when I get through with it. We don't stop until anal prolapse. That's the rule and the ultimate goal. I want that thing exposed and protruding. Then you will really know what it is to be a faggot. It's time to stop dabbling in the fag world and really embrace your future. Face the truth and stop lying to yourself and everyone around you. It's futile and ridiculous because anyone looking at you can tell. So, you aren't fooling anyone. Everyone knows already.
TOM 1-844-332-2639, ext. 342