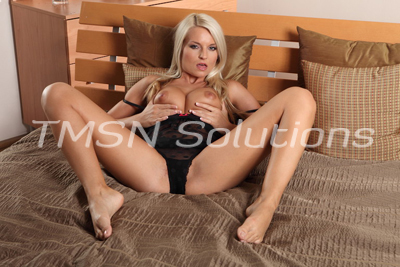 Phonesex with Felicity 1844-332-2639 x 270  
I took ownership over a sissy slut a few months ago. The girl has the smallest clitty I've ever seen. I mean SMALL. Perfect for a clit cage, but that tiny little button is tough to reward. Normally, I would unlock a slut and maybe ride her clit for my own pleasure to induce the monthly milking but sitting on this slut is like trying to mash a tictac in my twat.
I've decided instead of using any real pussy and disappointing women further; I would reward my chastity slave with a fleshlight release. Keeping her almost pussy free.
Almost Pussy Free
You may be frowning at this adjustment, but my little clitty girl has been locked up in her cage for a full month now, and a stiff wind would have her popping her orgasm like a champagne cork erupting anyhow. She shifts from foot to foot as I try to unlock her device. Causing me to glare up at her. "Be still. Do you want this thing off or not?"
"Yes, please, Mistress. I'm sorry." Little excited girly squeals escape her pressed-together lips. Fingers all atwitter at the edge of her jaw. Such a fucking sissy. Those high-pitched squeals turn to almost masculine grunts as I stretch out her tiny bean. Lifting the lubed-up fleshlight and toying it over her clit head. "Oh, oh. Mistress." She coo's as I rub it entrance of the plastic pussy over her leaking nub.
 Ready to Cum
"Look at you." I smile as I press just the tip of her inside the virgin-like toy. It sucks so tightly on that little aching button. Her balls so full and swollen from weeks of no release. I don't even think I'll get this toy all the way down her short stick before she pops.
Phonesex with Felicity 1844-332-2639 x 270
https://sinfulmilfphonesex.com/