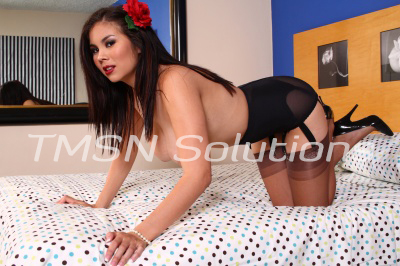 Gianna 844-332-2639 ext 355
The last thing that Aaron remembered was tossing and turning in his bed while he dreamed of feminization. This dream was a lot more vivid than the dreams that he typically had. His dream revolved around interacting with a new group of beautiful women. Their beauty was out of this world. Little did he know that this vivid feminization dream was actually part of an alien abduction sissy experiment! 
The beautiful women that I mentioned were actually aliens from another planet. Their entire race is female so Aaron's male mind and body were odd to them. They've been discreetly studying Aaron for weeks. They were so confused by him. He looked male but his mannerisms were far from it. Aaron was different than other men. They caught him visiting female clothing stores and dressing up as if he were one of them!
They came to Earth to study males and their behavior. Aaron was randomly assigned to them and they constantly questioned their project leader. How can they carry out this alien abduction on a male that acted female? 
Males are strange and off-putting to them. Their goal is to eradicate all males and take over Earth. They were told to abduct Aaron and take him back to their planet to conduct further research. They analyzed him through his vivid dreams. Blending Aaron's reality so he would assume that he was dreaming instead of realizing that he was their research specimen. 
The aliens poked and prodded Aaron's body before surgically working on him. They gave him full breasts and a fully functioning vagina. They also shaved his head and gave him long feminine hair inserts. After lasering off all of his excess body hair, he was almost unrecognizable. They wanted to see how his male brain would adjust to his new female body. 
Aaron woke up and felt very strange. He noticed his new breasts first. The full and luscious breasts that now sat on his chest were hard to miss! He felt his long hair spill over his face when he sprang up in bed. He could feel his penis missing as well.
Seeing his new female body in the mirror convinced him that he was still dreaming. He had to be! 
He faintly remembered a bunch of beautiful women teaching him how to be female. They rolled pantyhose up his legs and made him walk around this strange medical facility for hours while wearing heels. He was brought to a bunch of different rooms where they tested him on random feminine subjects. One room required him to eat an entire four-course meal while having the best table manners. They would slap his hands if he expressed any sign of male tendencies throughout his testing.
This feminization testing felt like it lasted forever. He struggled to remember all of the details… but he remembered how emasculating the tests felt. The entire dream felt like one long sissy experiment. 
The aliens monitored him for months as they conducted their experiments. They'd abduct him through his mind and make it seem as if he was just dreaming. Aaron felt like his dreams were subconsciously melting into his real life. It got to the point where he couldn't tell his dreams from his waking life. He's never had such intense and vivid re-occurring dreams before.
The people in his life even started treating him as if he were a woman. Everyone kept calling him Kathy and laughed at him when he tried to correct them. 
He felt like he was starting to go insane. Why was everyone treating him like a woman all of a sudden? Why did he feel so strange in his body? He couldn't remember how all of his male clothes got destroyed. His closet only contained female clothes and shoes. All of his personal documentation at home and work now said Katherine instead of Aaron. What the heck was going on? The truth is that he now permanently belongs to a female alien race that will continue using him in their sissy experiments.
He's going to remain a woman forever! He is trapped in this neverending alien abduction experiment. Kathy is the new female puppet for the aliens that will soon take over Earth. Females will prevail. 
Gianna 844-332-2639 ext 355
My Profiles