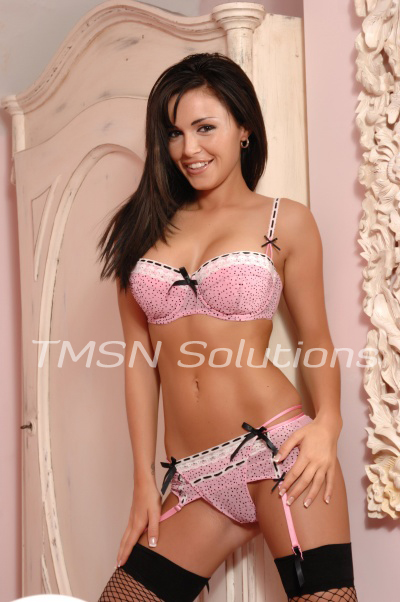 Sadie
1-866-239-2972        1-844-332-2639 ext. 222
It was all a crazy misunderstanding. It began with my friend Aaron coming over to the house, and while we were talking I accidentally spilled my coffee all over him. His white shirt and his khaki pants were stained with coffee all over them. I told him to change out of his clothes so that I can wash them and went to my closet to find something for him to put on, I gave him my robe. My short, satin, very pink, robe. He objected of course but it was either that or sit around my house naked which he didn't want to do.
Everything would've been fine and no one the wiser, if my girlfriend hadn't picked that moment to come over to ask for help with the problem she was having. Aaron made a run for the bathroom as my girlfriend came into the house. So all my girlfriend saw was the silky pink back of someone going into the bathroom. She went on to explain how she was in desperate need of a couple girls to come and help her out with a charity event she was in charge of that day. It was to be a luncheon auction, where local businessmen would come to bid on having lunch with pretty girls from the community.
I told her I would be happy to help her but I had company at the moment and it would be rude for me to leave them alone. She said, that I could bring my friend along and maybe she could even help with the auction. It crossed my mind to tell her that my friend wasn't a she, but then I thought, this would be a chance to have a little more fun with my friend Aaron. I walked to the bathroom door and knocked. As I knew he would, he replied in a high girly voice, that he couldn't possibly join us for the afternoon he had nothing to wear.
I teased him about being too shy and that SHE needed to get out more. Then my girlfriend began to add her arguments with mine and soon we had Aaron argued into a corner where he had no choice but to agree to help with auction. My girlfriend left. Aaron couldn't believe that I had more or less forced him into this agreement. Laughing, I took his hand and we went to my room so go through my closet. I found all the things that I needed.
We started with the lingerie, bra and panties. Then I found a lovely dress for him to wear, a thick pair of tights that would hide his hairy legs. Next came high heels and some stuffing for the bra, a blonde wig I had from Halloween, and quite a bit of makeup. We were both stunned by how beautiful and feminine he looked.
Our initial agreement was that Aaron would accompany me on my date, sort of a two for one. But once we arrived at the venue my girlfriend said she needed Aaron/Erin to take one himself or I guess, herself. I have to say it was very amusing watching Aaron being flirted with by the men in the room. I was very surprised at how quickly he had adopted the feminine mannerisms and gestures, in the coy, flirtatious looks but he was passing to men and women alike as they came and complemented him on how pretty he was.
But sweetest of all was the look on his face as the bids climbed higher and higher, two men battling it out for the pleasure of his company over lunch. But that was nothing compared to the look on his face when the winner came and swept him off his feet lifting him and twirling him in a circle so pleased that he had won his prize.
Sadie
1-866-239-2972
1-844-332-2639 ext. 222
www.sissyphonefantasy.com/Sadie/