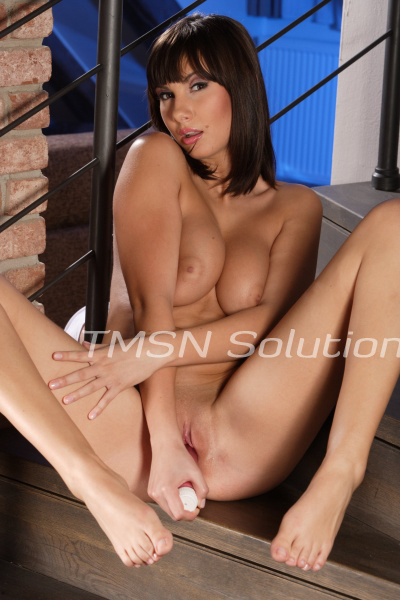 *LUCY* 
844-332-2639 xxx- 221
Sometimes sissies are out of control. One I know could not seem to stop stealing my panties. I warned him so many times. Yet, every time he showed up, he was wearing panties that I had discovered missing. It's like he wanted punishment. I wasn't sure if I should punish him, as it's what he wanted, or make him suffer with my total nonchalance.
I told him it was my birthday (it wasn't). I said I was having a small party (I wasn't). He happily agreed to come over. When he arrived, I was standing in the doorway with a paddle in my hand. I said, "Bend over, you sorry little bitch…."
When he did, I discovered he was wearing my laciest pair of panties! I beat his ass until it was bright red right there at my front door. I made him bend over and hold onto the door frame. Anyone who walked by saw us. I wanted him to be humiliated. He begged and begged for forgiveness. I walked him to my red room and told him to stay there while I prepare for his next punishment.
I leave the room and put on my favorite strap on. When I return, he has not moved. I paddled him some more. Just for fun. I tell him I'm going to treat his pain and pour oil all over his ass, letting it drip all over the floor. Then, I slip that big strap on in. He had never experienced one before but I knew he was scared of any anal play. He winced and I could hear him have to catch his breath. Still he didn't complain. He took his punishment like the slut he is.
I started gently milking that g-spot. His winces of pain turned to moans of pleasure. I ask him if he likes it. Of course, he says yes. I say, "Then get my fucking panties off!" He scrambles to do so and I tell him to bend back over. I continue to tease his sweet spot until he was ready to cum. Then I stop. I tell him it's time to go home.
He cries and cries, begging me to let him cum first. I say, "No. You cannot cum until I say you are forgiven and I'm not ready to forgive you". He promises to stop stealing from me. I tell him that's a good start. I bring out a chastity cage for him to wear until I'm ready to forgive and let him cum. I say, "Go! Get out!" He whimpers to the door and asks, "But when Mistress Lucy? When can I cum?" I tell him, "Hmmmm I'm not sure actually. Maybe next year. Have a Merry but painful holiday darling!"
Miss. Lucy xx
Come find me at – 844-332-2639 xxx- 221
https://phonesexcandy.com/lucy/
http://www.phonesexmamas.com/lucy/
Read these my lovers
http://www.phonesexmamas.com/author/lucy/
http://www.phonesexmamas.com/author/lucy/
https://sissyphonefantasy.com/author/lucy/
https://phonesexcandy.com/author/lucy/
http://www.sinfullysexyphonesex.com/author/lucy/
https://phonesexcandy.com/author/lucy/