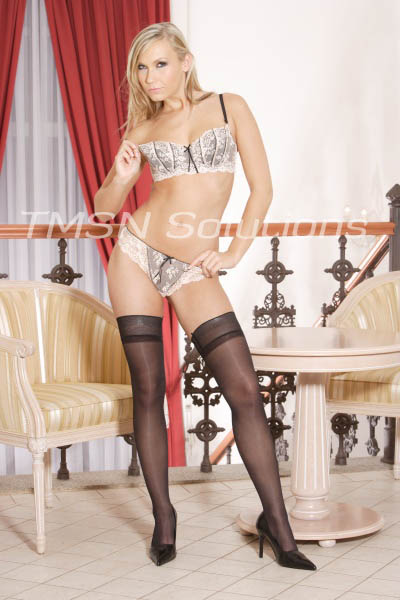 Mistress Anita 1-844-332-2639  EXT 288
Hello sissies and welcome to my Training Academy.  With me a Mistress whom has seen many sissies, as I have traveled the world and have been quite involved in the kink world, you will receive unique training.  Yes I am strict, but when you train with me, you get the full sissification experience.
I will whip you into shape and make you the best sissy possible.  We will start with small tasks and assignments which you will have to complete.  Also, you will be graded with a mark. 
Your initial time frame, we will focus on preparing you mentally.  After all, to be a sissy, you have to think like a sissy.
Train to think like a sissy
This is when the actual mindfuck and the brainwashing begins.  There is no turning back.  Once you cross that line, you are mine and you will be like putty in my hands.
Are you ready????
Mistress Anita 1-844-332-2639  EXT 288
Since I currently reside in Paris, France feel free to send me an email to set up your session time.
http://www.phonesexcandy.com/anita/